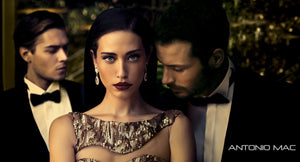 REINVENTING THE LUXURY APPAREL INDUSTRY.
Our Made to Order Sustainable business model instills an appreciation for the time and effort that goes into making clothing, and reminds us that good things take time.
We challenge the world to step away from the mindset of instant gratification that the fast fashion industry has tried to engrain in us.
We only produce the garment once a customer has placed an order. This reduces waste, unnecessary "Dead Inventory" from ending up in the Landfill.
All products can be made to your exact body size and dimensions in any fabric, color and style you desire.
We are reshaping what a truly inclusive, sustainable, and ethical future of fashion could look
like.
ALL OF OUR PRODUCTS, COLLECTIONS, manufacturing AND materials, ARE certified eco-friendly.
women's eco-tech handmade collections
men's eco-tech handmade collections